Image by Anthony Da Cruz
For everyone interested in learning VMware products, there is VMware Hands-On Labs (or HOL) available here. It's completely free (at least for now) and I'm sure, you will be able to find there almost every product to play with. It helped me a lot during the NSX-T training because I don't have a dedicated server for testing purposes or enough memory to run all of the required VM's to test the solutions.
Complete registration by clicking on the LOGIN/REGISTER link in the top right corner

Then you can observe and select one of the available categories of products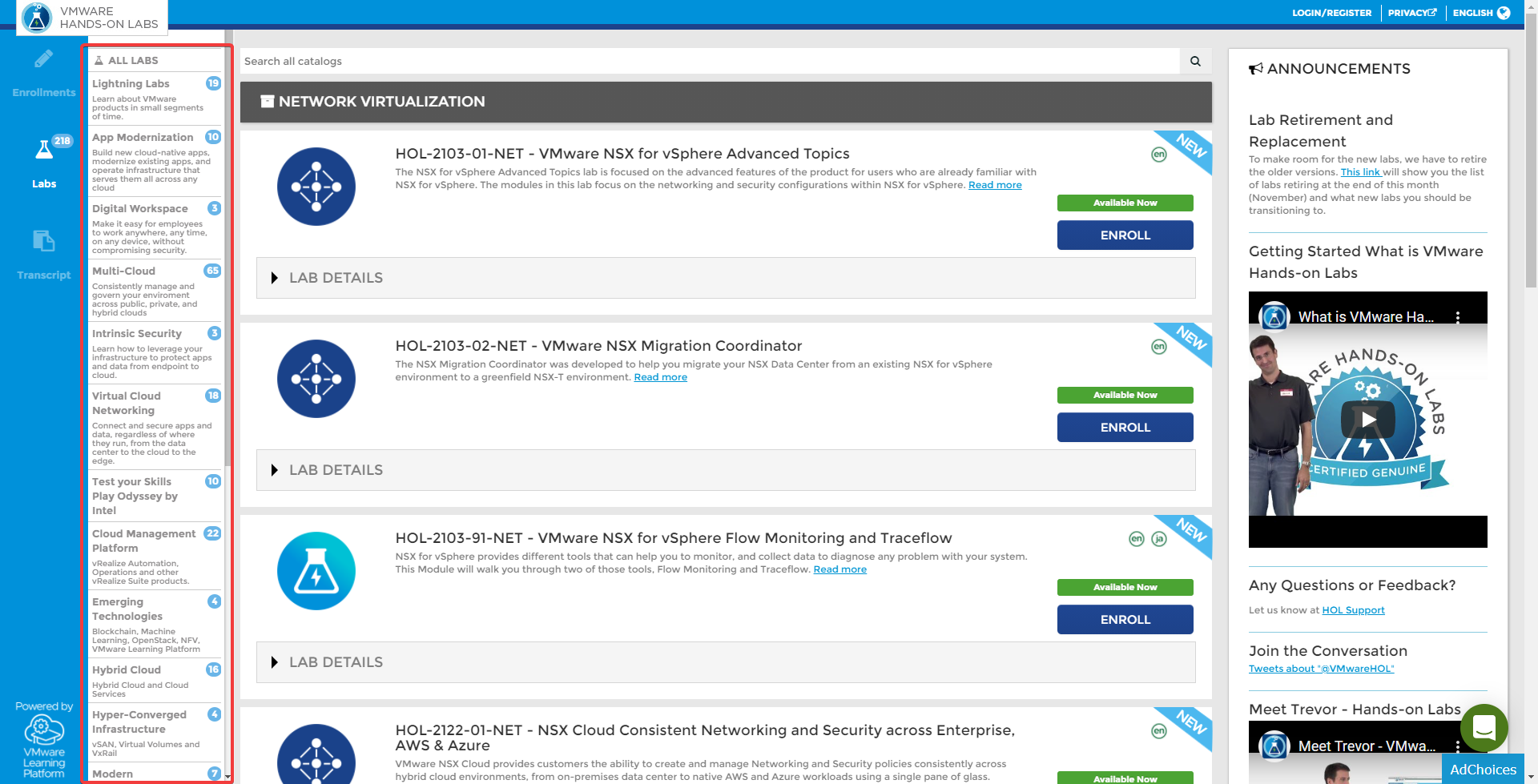 Now select one that you need and click ENROLL: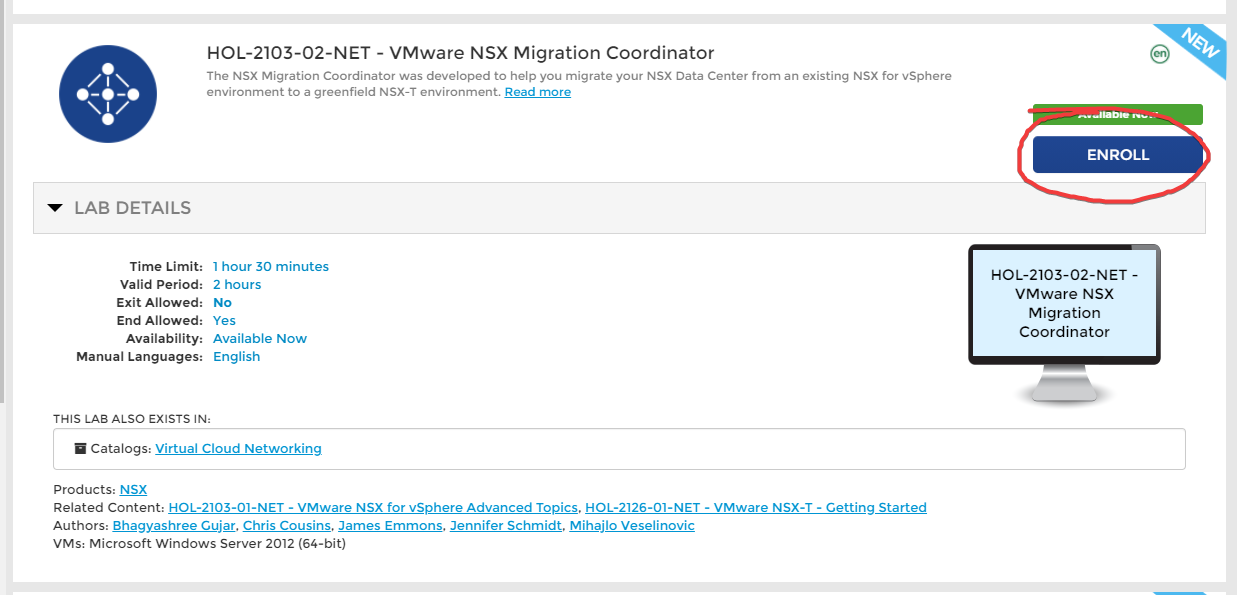 On the next page click START THIS LAB button: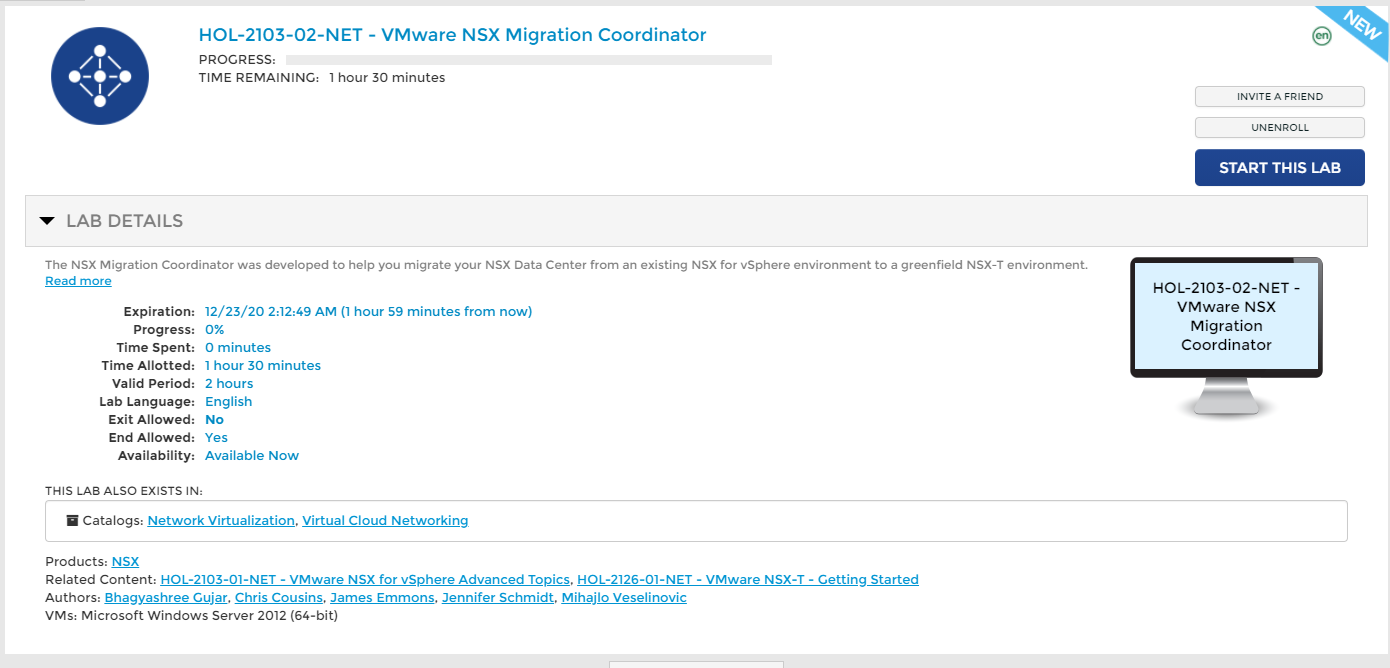 The last step may differ between the labs. Sometimes the page with browser testing could appear that will help determine if your browser and connection are suitable to run the lab.
Enjoy your labs!